LESS EFFORT. MORE MUSIC.
SoundTouch is the easiest way to enjoy a world of music at home.
You love music. And you want it wireless. So we made it effortless. SoundTouch. You'll wonder why you did it any other way.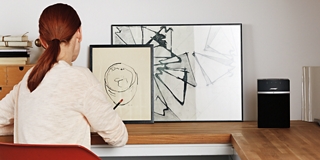 One system for a world of music
SoundTouch speakers give you wireless access to your playlists on popular music services like Spotify and Deezer, TuneIn and your stored music library. All in one system, with acclaimed Bose sound. Play music directly from a phone or tablet using Bluetooth®, or connect the speaker to your Wi-Fi® network for instant in home listening. Just press a preset…and enjoy.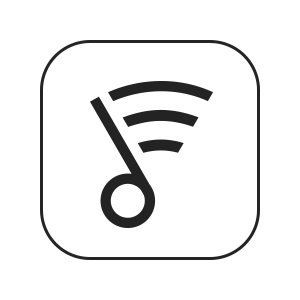 Fast, simple control of all your music

Experience your favourite music from your SoundTouch speaker with the SoundTouch app. SoundTouch lets you take total control of your listening experience, right from your smartphone or tablet. Browse popular music services like Spotify® and Deezer, TuneIn or your stored music library. Easily personalise presets for one touch access to the music you love, and control one or many SoundTouch speakers around your home.
There's always room for better sound
Looking to fill a smaller space with sound? The SoundTouch® 10 wireless speaker is compact enough to fit almost anywhere, with full, rich sound that belies its size.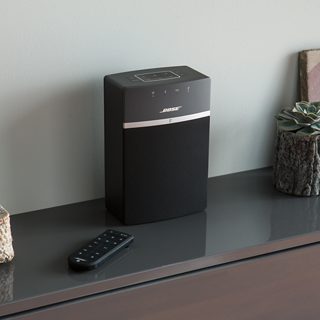 Our most powerful SoundTouch wireless speaker
The SoundTouch® 30 speaker uses proprietary technologies to fill your biggest rooms with deep, rich, true to life sound.
The Wave® SoundTouch® system lets you easily enjoy all your music, whether it's on Spotify and Deezer, TuneIn or your music library—even CDs and AM/FM radio.
Made for the way you live
SoundTouch is meant to grow with you. Once you have one speaker, you can add more at any time. They all work together, so as you go from room to room, your music goes with you. We even have solutions for home cinema and outdoors, too.
Want to upgrade your existing speakers?
The SoundTouch® Wireless Link adapter adds a world of wireless music to your existing stereo or home cinema system. Stream music from your home Wi-Fi® or Bluetooth® devices.