Overview
Love your new Bose Soundbar 700 but want to kick the performance up a notch? Add the Bose Bass Module 700—Refurbished—it's the difference between hearing bass and feeling thunder. Designed exclusively for the Bose Soundbar 700, it's the best wireless bass module we've ever designed for any of our home cinema systems. In fact, it's the best performance you can get for a subwoofer this size. It connects wirelessly to your soundbar and adds even more depth and impact to everything from explosive movie effects to house-rocking playlists.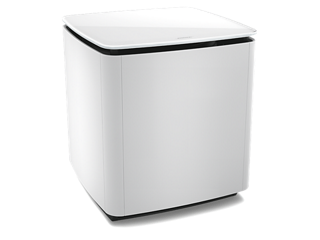 With its premium glass-top finish, the Bose Bass Module 700 offers a sophisticated look you won't find in typical subwoofers or home cinema equipment. Of course, this isn't typical equipment. This subwoofer delivers a dynamic range of bass from a powerful driver and generously sized port with QuietPort technology that virtually eliminates distortion. So go ahead, turn up the music and feel that rhythm move through the house.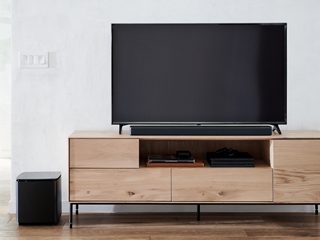 Ready for more? Take your listening experience to the next level by adding full-on surround sound. Just add the Bose Surround Speakers 700 to your Bose Soundbar 700 and Bose Bass Module 700—Refurbished to feel completely immersed in every moment of your music, movies and TV. The surround speakers have a wireless range of nine metres. Even better? They stand at less than 16 cm high and blend nicely into your room.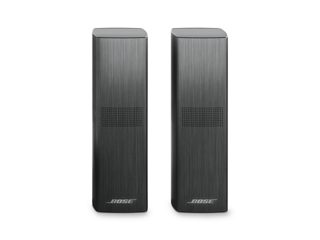 Compatibility
The Bose Bass Module 700—Refurbished is compatible with:
Bose Soundbar 700
Bose Soundbar 500
SoundTouch 300 soundbar
FAQs
What is a Bose Refurbished product?
Refurbished products are a great way to enjoy Bose performance at an outstanding value. A Refurbished product is one that's been returned to Bose, for any reason.
It's then thoroughly inspected, tested and serviced to meet strict Bose sound quality standards—the same as for a new product. Appearance is closely examined; products occasionally have minor, nearly imperceptible blemishes. All Refurbished products have the same warranty as new products. And are available only from Bose. Quantities are limited.

Can the Bose Bass Module 700 be wired?
Yes. If for some reason a wired connection is preferred, the Bose Bass Module 700 and the Bose Soundbar 700 can be hardwired together using a standard 3.5-mm audio cable. Contact your local Bose customer service centre or purchase this standard cable at any electronics store.
What placement guidelines should be considered to ensure optimal audio performance of the Bose Bass Module 700?
For the best sound quality, the Bose Bass Module 700 should be placed on the floor against the same wall as the television and soundbar, with an electrical socket nearby for the power cable. The bass module should not be placed on a shelf or table. For more bass, the bass module should be placed closer to walls and corners. For less bass, the bass module should be pulled away from walls and corners.
Can the Bose Bass Module 700 be added to other one-piece Bose speakers, such as the Bose Home Speaker 500 or SoundTouch 10 wireless speaker?
No. The Bose Bass Module 700 can only be added to the Bose Soundbar 500, Bose Soundbar 700 and the SoundTouch 300 soundbar.

Support
Owner's guide
Quick start guide