Overview
Engineered to push you forwards, not hold you back
Exercise is a demanding activity. And you demand wireless earbuds that are up to the challenge. SoundSport wireless headphones—Refurbished keep you moving with powerful audio and earbuds that stay secure and comfortable.
We know how frustrating it can be. You've packed up and you're ready to work out, but you've misplaced your headphones. That's why Bose has teamed up with Tile—the world's largest lost-and-found community. Tile makes it easy to find your headphones if they ever go missing. Use the Bose Connect app to update your headphones' software to include Tile. Then, download the Tile app and follow its simple in-app instructions to activate your headphones so you'll never lose your music. Visit Tile.com to learn more.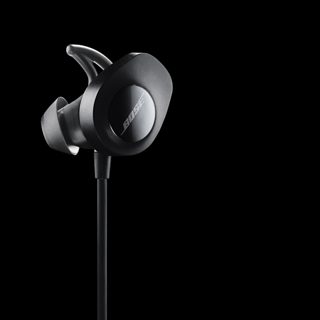 An unmatched combination of comfort and stability
When you're working out, you want your earbuds to stay in. That's exactly what these do, with a level of comfort that keeps your focus solely on your workout. The tips' unique shape creates a gentle seal in your ear, which helps improve audio performance. The extended flexible wing provides support and improved stability.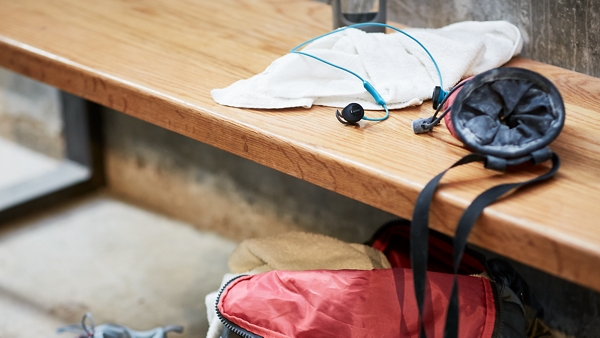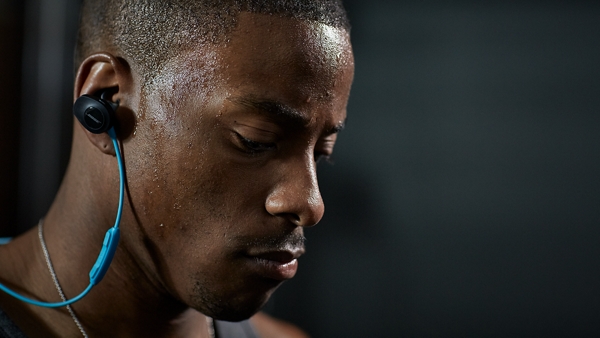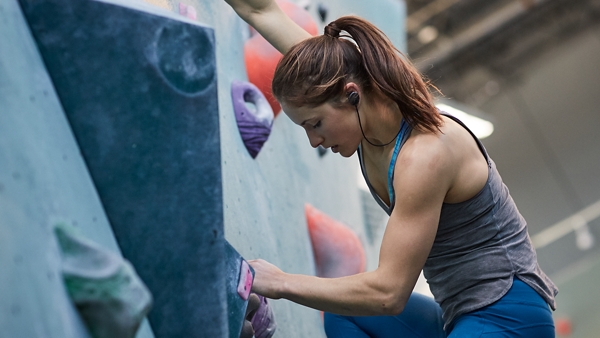 YOU MAY ALSO LIKE …
SoundSport Pulse headphones
These sport headphones feature a highly accurate built-in heart rate sensor to give you the information you need to take your workout to the next level. Because, for you, it's not just about getting exercise—it's about getting better.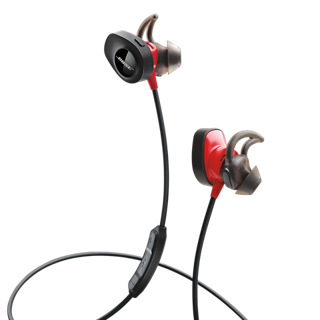 Bluetooth® and NFC pairing keep you tangle free
You want a quick, wireless connection so you can get moving. SoundSport wireless headphones deliver, pairing to your Bluetooth device with ease.

Sweat and weather resistant design
Sweating it out in the gym or running through the rain, these are sport earphones built to keep you going every step of the way. The acoustic ports are positioned to resist sweat and weather, and a hydrophobic cloth keeps moisture out.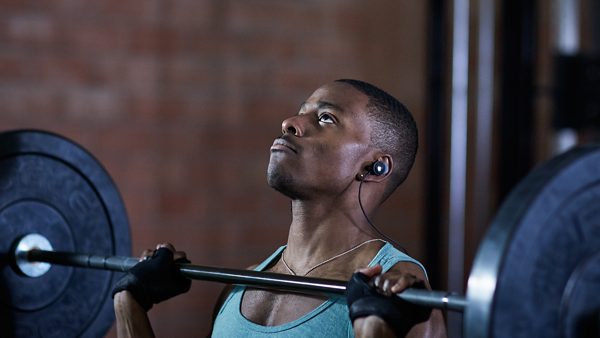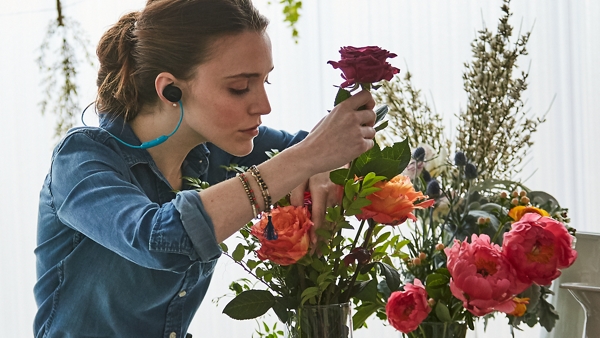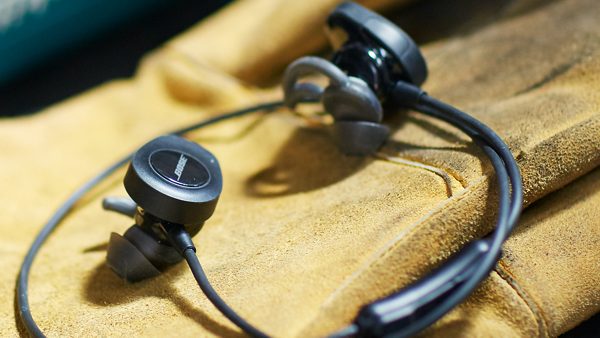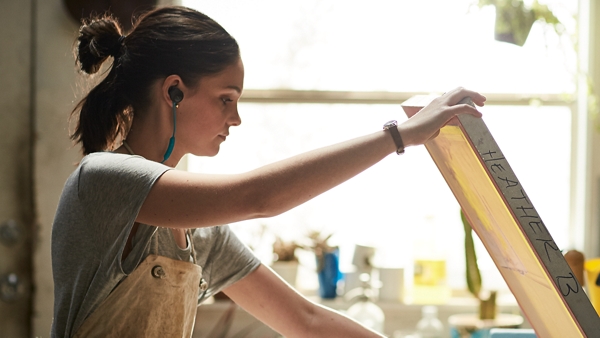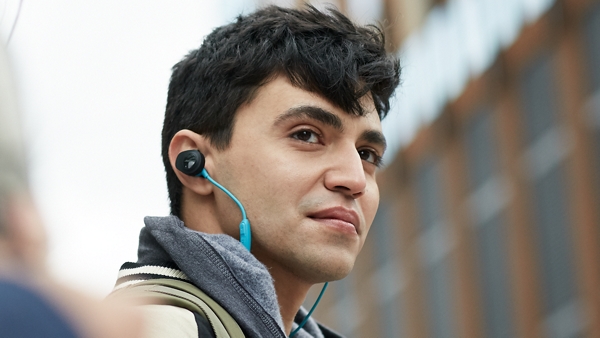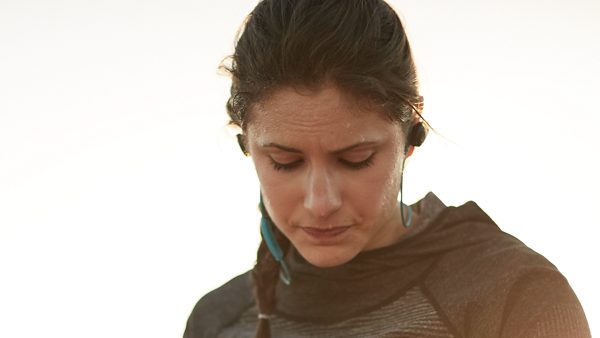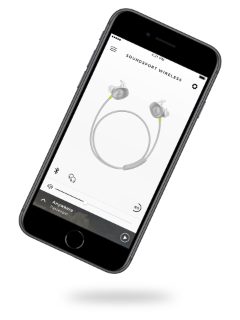 One app. Complete control.
The Bose Connect app gives you easy access to everything your product has to offer. Get tips, unlock product features and personalise your settings, so you can spend more time enjoying the music instead of setting it up.
You can also easily manage all of your Bluetooth connections. Go from taking a call on your smartphone, to listening to music on your tablet, to watching a movie on your laptop, with a single swipe.

Are SoundSport wireless headphones taking your workout to the next level? We want to hear about it. Post your photos to Instagram using #SoundSport and tag @Bose to share your story.
Specs
Dimensions without the cable
Headphones:

3.05 cm H x 2.5 cm W x 3.05 cm D (23 g)
Additional details
Rechargeable lithium-ion battery

Charging time: 2 hours

Battery life: 6 hours per full charge
What's in the box?
SoundSport wireless headphones—Refurbished

3 sizes of StayHear+ Sport tips

USB charging cable

Carrying case

Quick setup guide

Warranty card
FAQs
What is a Bose Refurbished product?
Refurbished products are a great way to enjoy Bose performance at outstanding value. A Refurbished product is one that's been returned to Bose, for any reason.
It's then thoroughly inspected, tested and serviced to meet strict Bose sound quality standards—the same as for a new product. Appearance is closely examined; products occasionally have minor, nearly imperceptible blemishes. All Refurbished products have the same warranty as new products. And are available only from Bose. Quantities are limited.

Can SoundSport wireless headphones take calls?
Yes. SoundSport wireless headphones have an inline microphone for taking calls from your smartphone. In addition to traditional calls, the headphones will work with many apps that use Voice over Internet Protocol (VoIP), such as Skype or FaceTime.  
Are SoundSport wireless headphones noise cancelling?
No, SoundSport wireless headphones do not have noise cancelling technology. If you're looking for earphones with noise cancelling technology, see our QC30 wireless headphones.  
What is NFC?
Near Field Communication (NFC) is a short-range wireless technology that enables two NFC-enabled devices to communicate when they are placed in close proximity with one another, typically less than 10 cm (4"). For SoundSport headphones, NFC is used to facilitate Bluetooth pairing. When an NFC-enabled device, such as a smartphone, is placed near the inline remote, it pairs them to the device via Bluetooth, which allows you to quickly enjoy your music. Placing the device near the inline remote a second time will disconnect the headphones.
How do I pair SoundSport wireless headphones with my mobile device?
If you have an NFC-enabled phone, ensure NFC is turned on, then simply turn on the headphones by pressing the Power/Bluetooth button for 1 second. Then tap the back side of your phone on the inline remote and follow the phone prompt to accept a connection.
If you don't have an NFC-enabled phone, press and hold the Power/Bluetooth button until you hear the "ready to pair" voice prompt or until the Bluetooth LED flashes blue. Now, follow the directions within the smartphone's Bluetooth menu to connect the headphones.
Additional note: The NFC function on iPhone 6/6 Plus or 7/7 Plus only enables Apple Pay functionality. It doesn't facilitate pairing. Please use pairing instructions for phones that are not NFC enabled.
How does the Tile app help locate headphones?
By utilising a software download through the Bose Connect app, the Tile app helps to find misplaced SoundSport wireless headphones. If the headphones are within the 9-metre Bluetooth range, they will play a loud chime. Keep the Tile app running in the background of your phone and it will remember the last place and time you had your headphones.
Can SoundSport wireless headphones be connected to two mobile devices simultaneously?
Yes. Multi-point technology allows SoundSport wireless headphones to maintain a connection to two devices at the same time—for example, an iPad and a smartphone. So while you're watching video on the connected iPad, the headphones will automatically pause the video to answer a call from the connected smartphone. When the call is finished, the headphones will switch back to the video on the iPad. Please note that audio can be streamed from only one device at a time.
What is the range of SoundSport wireless headphones?
SoundSport wireless headphones have a range of 9 metres (30 feet) from the source device. This range may be reduced by physical obstructions, such as walls and doors, or by interference from other electronic devices. If that happens, bring your headphones closer to the Bluetooth device.  
How do I charge SoundSport wireless headphones?
SoundSport wireless headphones can be charged by plugging the USB cable supplied in the box into a USB port on a computer or a wall charger (sold separately). Allow up to 2 hours for the headphones to fully charge. Once they are fully charged, the battery indicator light will turn green.
Can I charge SoundSport wireless headphones from my PC/laptop?
Yes. SoundSport wireless headphones come with a USB cable that allows the headphones to be charged from your PC or laptop. Please note that the PC or laptop must be on and awake in order to charge over USB.
Can you listen to music when the battery is depleted? Can you quickly charge the battery?
No. SoundSport wireless headphones will not play music when the battery is fully depleted. However, if the battery is depleted, a quick 15-minute charge provides approximately 1 hour of play time.
What do the buttons on the inline remote do?
The larger middle button is the multi-function button. It initiates play/pause and other track controls for videos and music, answers and ends calls and can also initiate voice commands such as Siri, the Google Assistant or voice dial. The buttons on either side of the multi-function button are volume +/- buttons. They allow you to easily adjust volume in an intuitive up/down vertical orientation.
How are the StayHear+ Sport tips included with the SoundSport wireless headphones different to the original StayHear tips?
The StayHear+ Sport tips are made from a similar soft silicone material as the original StayHear tips, but they utilise a unique shape to create a gentle seal at the entrance to the ear canal, which helps improve audio performance.   
Are the StayHear+ Sport tips compatible with other Bose in-ear headphones?
No. While the StayHear+ Sport tips for SoundSport wireless headphones look similar to those used on QuietComfort 20 and SoundTrue Ultra headphones, they should not be used with any other Bose in-ear headphones.  
Support
Quick start guide
Owner's guide
Safety instructions